About Our Practice
Proudly serving Detroit, Rochester, Troy, & Macomb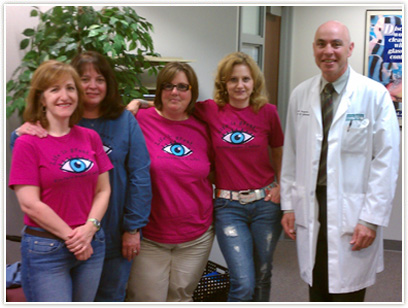 At Rochester Eye Care, we are committed to providing our Detroit, Pontiac and Rochester patients with valuable information about eye care and diseases, as well as the treatment services necessary to maintain healthy eyes. Dr. Mark Weingarten, a board-certified ophthalmologist, and our staff will treat you personally, attentively and with your comfort in mind.
Dr. Weingarten and our team understand patient education is an important part of successful treatment. This is why we take the time to explain all of the proposed procedures and treatments, and answer any questions patients may have. This approach helps decrease any anxiety our Detroit patients may have, which in turn leads to better treatment results and a more positive patient experience.
Meet Our Detroit Ophthalmologist – Dr. Mark Weingarten
Mark Weingarten, M.D., graduated from Wayne State University School of Medicine in Detroit and completed his internship and ophthalmology residency at Sinai Hospital of Detroit. He is board certified in ophthalmology and a certified laser eye surgeon.
As a highly recognized Detroit and Rochester, MI LASIK surgeon, Dr. Weingarten is on staff at Beaumont Hospital in Royal Oak.
Dr. Weingarten's outstanding reputation attracts numerous LASIK, presbyopia and cataracts patients every year. He also specializes in general ophthalmology and is renowned as one of the most accomplished glaucoma, macular degeneration and diabetic retinopathy treatment experts. Stressing the importance of regular eye examinations, Dr. Weingarten encourages all of his patients to receive comprehensive eye exams in Detroit.