Rochester Eye Care Office Location
Proudly serving Detroit, Troy, & Macomb
Mark D. Weingarten, M.D.
1282 Walton Blvd.
Rochester Hills, MI 48307
Phone: (248) 650-2255
Offices Hours and Appointments
Our office is open Monday through Friday. If you have an urgent problem, please inform the receptionist so that we can schedule you for an office visit as soon as possible. If you need to cancel your appointment, please try to give us 24 hour notice.
When you call the office after hours, you will be given another number that will enable you to reach Dr. Weingarten in case of an emergency. Your call will be returned promptly.
Hours: Monday 9-5, Tuesday 9-5, Wednesday 9-5, Thursday 9-5, Friday 9-5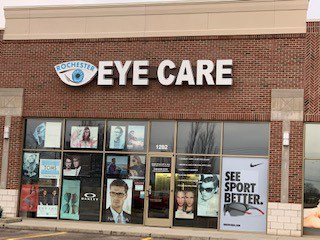 Our new 3,000-square-foot ophthalmology office is located across the street from the Crittenton Medical Center at 1282 Walton Boulevard within the Walton Shoppes Plaza. This eye care center location offers easy patient access and parking along with expanded services. Our Rochester, MI office also features state-of-the-art equipment such as electronic medical records and the latest eye care technology. To learn more about eye care in the Detroit area, contact our office today!