Cataract Surgery in Detroit
Also serving Rochester, Troy, & Macomb
Dr. Mark Weingarten is proud of his reputation as a leading Detroit cataract surgeon, which is the result of numerous successful procedures and personal referrals from satisfied patients. In order to help each and every patient achieve the best possible vision correction results, he performs thorough evaluations and takes the time to develop individualized treatment plans. This approach allows Dr. Weingarten to consistently deliver excellent treatment outcomes for all of his cataracts Detroit patients.
What Is a Cataract?
A cataract is a clouding of the eye's normally clear lens, blocking the passage of light needed for vision. Cataracts form slowly and cause no pain. They usually develop as a result of aging of the eye, but can also be caused by genetics, diabetes, medications or trauma to the eye.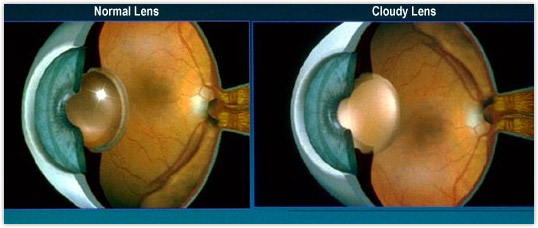 Common Cataract Symptoms:
Cataracts begin small and hardly affect vision, but over time can grow and affect vision in the following ways:
Double vision in one eye
Fading or yellowing of colors
Sensitivity to glare and/or bright light
Trouble driving at night
Frequent changes to glasses or contact lens prescriptions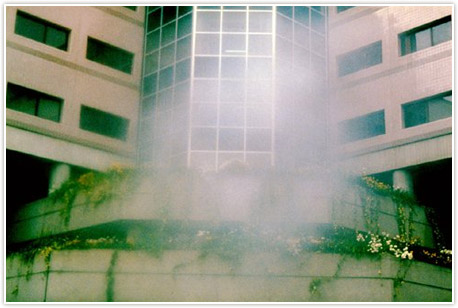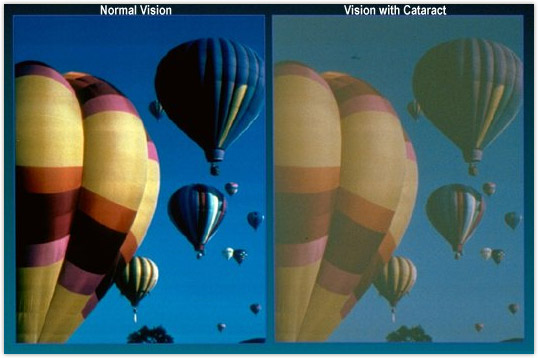 If you have distorted vision as a result of a cataract that cannot be improved with a change in prescription, then the clouded lens should be surgically removed. When performing cataract surgery, Dr. Weingarten uses a small incision and an ultrasound handpiece to fragment and remove the clouded lens (cataract).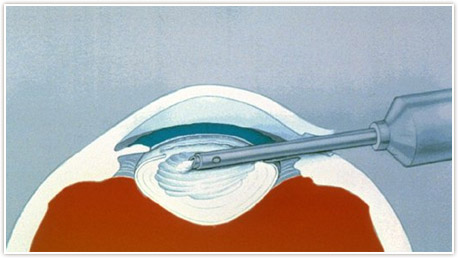 A lens implant is then inserted to replace the cloudy lens. The procedure is usually very successful in restoring vision and is performed on an outpatient basis.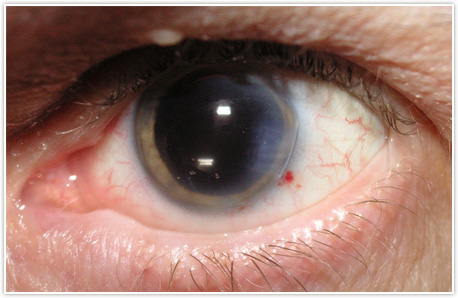 Second Cataract Surgery
A secondary cataract is caused by clouding of the capsule behind the replacement intraocular lens. Secondary cataracts are treated with YAG laser capsulotomy. This is a brief and painless outpatient procedure that's performed without the need for anesthesia or a surgical incision. The laser makes a small opening in the clouded capsule behind the artificial lens, permitting light to reach the retina without distortion and resulting in improved vision.
After this treatment, you can usually resume regular activities immediately. Most of our Rochester & Detroit cataract surgery patients notice an improvement in vision within minutes after the procedure.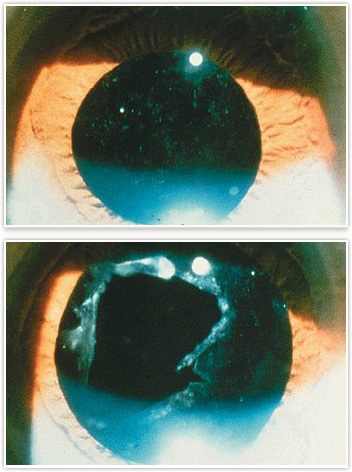 It's normal to see fragments of lens capsule floating as shadows across the field of vision after YAG laser treatment. These "floaters" become less noticeable as they're absorbed by the eye. If you notice symptoms of secondary cataracts and desire an improvement in your vision, you should see an ophthalmologist.
More about Dr. Weingarten
In addition to being a highly regarded Detroit cataract surgery specialist, Dr. Weingarten is also a renowned LASIK surgeon. He uses advanced surgical technologies and techniques to perform precise surgical maneuvers that alter the shape of the cornea, thus enhancing patients' vision. In order to determine which laser eye surgery procedure is most appropriate for each patient, Dr. Weingarten performs complete eye exams in Detroit, Michigan. As a highly experienced general ophthalmologist, Dr. Weingarten also offers presbyopia evaluation and treatment, and glaucoma surgery. In addition, Detroit presbyopia patients can undergo complete eye exams in order to receive a precise contact lens or eyeglasses prescription.
If you are interested in scheduling a cataract surgery consultation in Detroit, Michigan, please email us or call our office at (248) 650-2255 so that we can help you achieve clearer, crisper vision.
Additional Information: