Eyewear & Optical Shop in Detroit
Also serving Troy & Macomb
The office features in expanded optical area with a wide variety of designer frames. An experienced optician is available to help you select a wonderful pair of glasses that not only looks but fits well. They can also make adjustments and repairs.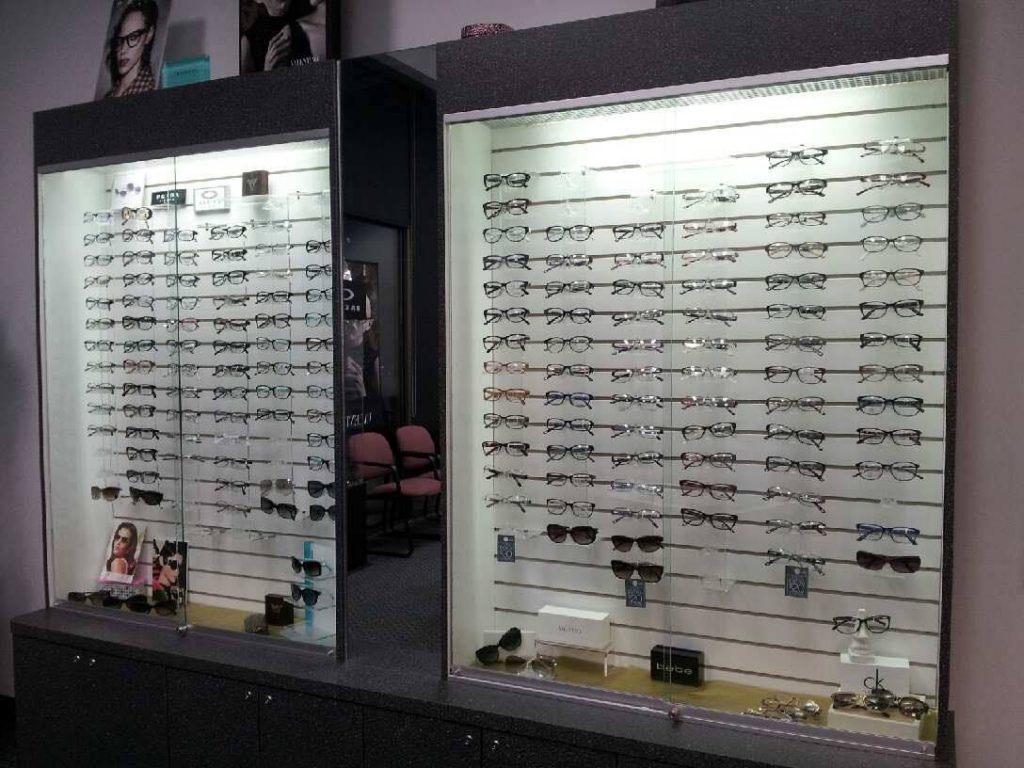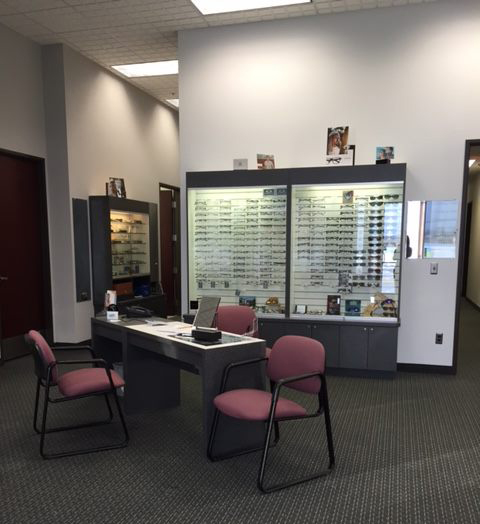 Rochester Eye Care – Frame Types
Most stores offer an overwhelming number of choices when it comes to frames. However, you can narrow it down by finding the shape that looks best on you. Then, try only the frames with that general shape. Also, consider what will best suit your prescription. Patients with strong prescriptions, such as those suffering from extreme hyperopia, myopia or presbyopia, might want to go for smaller frames, so the lenses won't be as thick and heavy.
The way glasses fit is another important factor. If your nose isn't perfectly even, metal frames may sit more comfortably than plastic, because their nose pads can be adjusted separately.
Finally, you should take into account how active you are, and what kind of weather conditions you have. Those who exercise frequently or live in hot, humid climates should probably stick with plastic frames, over time; sweat can cause metal frames to discolor.
If in doubt about choosing frames, have someone go with you. He or she can give you an objective opinion about what looks good. If you get down to several favorites but still can't decide, ask the optician if you can take them home for a day or so, until you make your final selection.
If you'd prefer to order glasses or contact lenses directly: Click here for direct ordering information.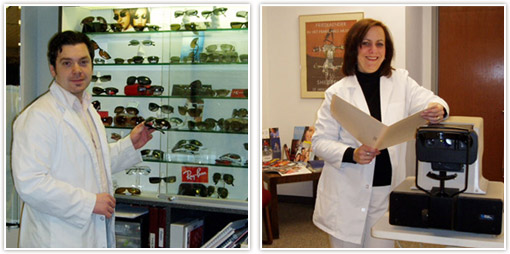 At Rochester Eye Care, patient satisfaction and well-being are the utmost priorities. This is why Dr. Weingarten and his medical team perform all procedures with the utmost dedication, consistently delivering outstanding results for all of their cataracts and LASIK Detroit patients. For individuals who are not laser eye surgery candidates, Rochester Eye Care offers an array of advanced contact lenses and eyeglasses. In order to recommend the most suitable prescription, Dr. Weingarten performs complete eye exams. During eye examination, he also checks the patients' eyes for signs of disease, such as glaucoma and macular degeneration.

Detroit Eyeglasses Specialists – Rochester Eye Care Lens Types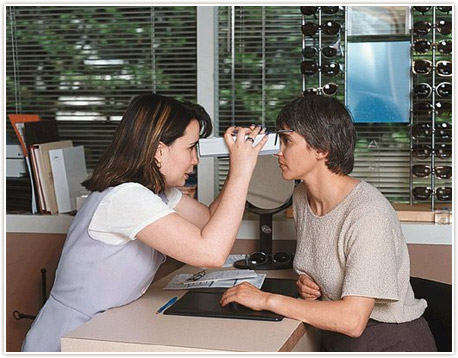 Lenses fall into two main categories: single-vision, and multi-focal. Single-vision glasses have only one prescription or lens power. Multi-focal glasses contain more than one power in each lens; examples of this type would be bifocals, trifocals, and progressive addition lenses. Some people need a different prescription for different activities; perhaps one for driving, and another for reading.
Multi-focal lenses allow these people to do various tasks, merely by looking through a different part of the glasses. Bifocals feature two powers, one for close-up, another for long-distance; trifocals have three powers, with the middle power being for intermediate distances. Progressive addition lenses are similar, except there's no distracting line, where the different powers meet. Instead, the power progresses gradually as the eye moves from the top, down to the reading area. Many people feel that progressive addition lenses offer more natural vision. However, they do make peripheral vision somewhat wavy, though wearers usually adapt to this. In addition to the type of lenses, you'll also have to choose which material; plastic or glass. There are many options available with each, including special tints and coatings. For more information on lenses, consult our eye care specialists who will complete a comprehensive eye exam in Detroit to help you select the most appropriate lenses.
At Dr. Weingarten's offices, patients can expect to receive the highest quality treatments and impeccable care. This approach attracts numerous presbyopia, glaucoma and cataracts Detroit patients every year. In addition, Dr. Weingarten offers laser eye surgery and is renowned as one of the most accomplished Rochester and Detroit LASIK surgeons.