Farsightedness
Rochester / Detroit Refractive Eye Surgery Specialist – Dr. Weingarten
Farsightedness
Farsightedness is a condition in which you may have no problem seeing objects in the distance, but may have difficulty focusing clearly on near objects. The blurriness is caused by an eyeball that is too short, causing light rays to focus behind the retina, instead of directly on the retina, which is necessary for normal vision.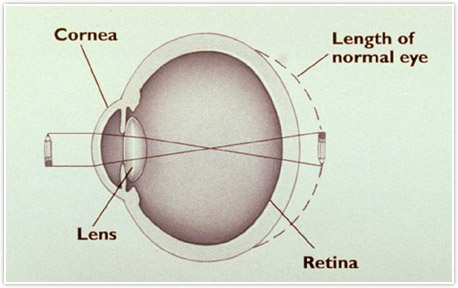 This form of farsightedness is called hyperopia. Its symptoms include eyestrain or headache. In children, a lack of interest in reading may be a sign. The condition will usually worsen over time.
Another form of farsightedness, called presbyopia, occurs as a normal result of aging. Common in people over the age of forty, presbyopia occurs when the lens of the eye loses flexibility, interfering with the ability to focus on close work. People with this condition may complain of eye fatigue and may hold reading material at arm's length. An eye-care specialist should be consulted at the first sign of difficulty. Regular eye examinations are recommended because your prescription may need to be changed every few years or sooner.