Recreational Eyewear in Detroit
Also serving Rochester, Troy, & Macomb
Special frames and lenses have been designed for various sports, hobbies, and occupations. Tailored to the specific needs of athletes — they are not only more resilient than normal glasses, but depending on the design, can help protect your eyes from trauma, wind, water, snow, or dust; decrease glare; and improve peripheral vision and concentration. Drop by our office and let our eye care specialists perform an 
eye exam
 in order to help you select the frames and lenses that best fit your needs.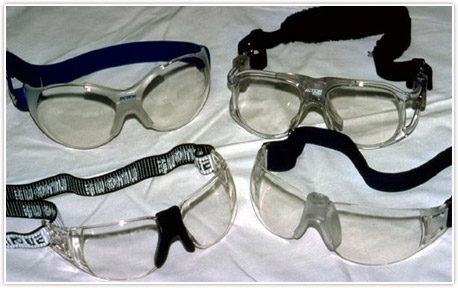 Dr. Weingarten and his team offer a complete range of general eye care and refractive surgery procedures. At their state-of-the-art offices, patients can obtain treatment for 
presbyopia
, as well as undergo 
glaucoma surgery
 and macular degeneration therapy. Dr. Weingarten also performs 
LASIK in Detroit
 to help qualifying patients achieve clear vision while reducing their dependence on glasses. In addition, he specializes in cataract surgery and has helped numerous 
cataracts Detroit
 and Rochester patients restore clear, youthful eyesight.
Rochester / Detroit Recreational Eyewear Specialists Specialty Frames Ordering Information
The use of proper eyewear for sports and recreation can not only protect your eyes, but can also improve the experience, itself. In recent years, new eye gear have been designed to meet the specialized needs of many sports and hobby enthusiasts. Specialized eyewear have been designed for a wide variety of activities including: skiing, swimming, basketball, soccer, moto-cross biking, racketball, scuba diving, woodworking, shooting pool, and many more. As a result, you can spend more time and energy focusing on your game or hobbie, instead of the distraction caused by bouncing glasses or concern over loosing a contact lens. Although professional athletes were among the first to make use of specialized eye gear, you don't need to be a pro to afford them. At Rochester Eye Care, we believe that protecting your eyes shouldn't cost you an arm and a leg (which could also adversely affect your play). Now you can order sports and safety eye gear from Rochester Eye Care and have it shipped to directly to your home or business, which ever is most convenient. For more information contact us at
(248) 650-2255
or 
click here to contact us
.
Check out some of the specialized eye gear below: