Order Contact Lenses at Rochester Eye Care
Also serving Troy & Macomb
While contact lenses and glasses both provide similar correction for vision problems, there are some advantages to using contact lenses. First of all, many people find contact lenses to be more comfortable to wear than glasses. The contacts don't fog or steam in weather, they don't slip on the nose or put pressure on the ear, and they don't obstruct one's appearance. In addition, contacts can provide better correction for people with conditions such as a high astigmatism, and those requiring a high degree of distance correction.Contacts also allow for better peripheral vision than glasses do.
We can ship your contacts to your home or business, which ever is most convenient. Contact us at Phone: (248) 650-2255 or click here to contact us for information on ordering and shipping.
The two main types of contact lenses available are semihard-gas permeable and soft. These vary in their characteristics and their uses. For more information on the advantages of wearing contact lenses, consult us at (248) 650-2255. We will perform a complete eye exam to recommend the best lenses for correction of your myopia, hyperopia, astigmatism and/or presbyopia.
In addition to offering contact lenses and eye glasses for the correction of refractive errors, Dr. Weingarten performs laser eye surgery in Detroit. By surgically adjusting the shape of the cornea, he can help patients achieve clear vision at all distances. Dr. Weingarten also specializes in premium IOLs cataract surgery, a sophisticated procedure that helps cataracts patients restore youthful eyesight. Other procedures patients can undergo at Dr. Weingarten's offices include macular degeneration therapy and glaucoma laser surgery.
Now you can order your contact lenses directly from Rochester Eye Care. We carry a wide variety of contact lenses, including:
Disposables
Planned Replacements
Conventional Daily Wear
Soft Tonics
Colored Lenses
Rigid Gas Permeable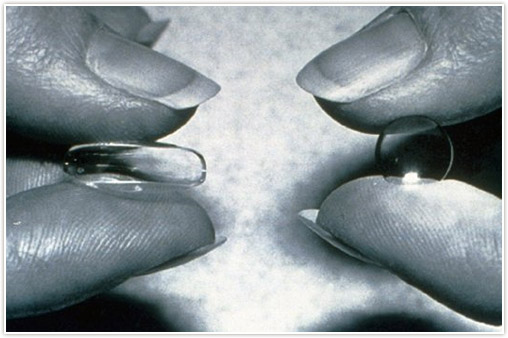 As a leading Detroit general ophthalmology practice, Rochester Eye Care offers an array of services, including a wide selection of contact lenses and eyeglasses. To help patients choose the best contact lenses and/or eyeglasses, Dr. Weingarten and his team perform complete eye exams in Detroit. During a complete eye exam, they evaluate both the patient's refractive errors, such as myopia, astigmatism and presbyopia, and also look for signs of eye disease, such as glaucoma and diabetic retinopathy. Patients who desire to undergo cataract surgery in Detroit or LASIK surgery are further evaluated to determine if they are candidates for these procedures.