Eye Care Financing & Insurance in Detroit
Also serving Rochester, Troy, & Macomb

At Rochester Eye Care, we make a concerted effort to keep your eye care affordable. We are pleased to discuss our fees with you before
we provide any services. Dr. Weingarten participates with most medical insurance plans including Medicare, Medicaid, Blue Cross/Blue Shield, Aetna, HAP, United Health Care, Humana and Worker's Compensation claims. He also participates with most vision plans including EyeMed, NVA, VSP and MECA. We will accept the approved amounts on charges as a payment, however you will be responsible for co-payments and deductibles. If you have any questions regarding insurance or billing, please call the office.
Laser Vision Correction Finance & Scheduling
Screening Consultation | Free
This is a complimentary visit to determine if you are a candidate for Laser Vision Correction. Daily, weekend and evening appointments are available. You will have an opportunity to talk with Dr. Weingarten and ask questions about the procedure. If desired, a list of Detroit area LASIK patients who have had Laser Vision Correction by Dr. Weingarten can be provided.
Pre-Surgical Evaluation | (included in surgery fee)
A comprehensive dilated eye exam with refraction is performed. There is a non-refundable deposit of $100 for this examination. If any medical reason is identified that makes you unable to proceed with surgery, there will be no charges. Please be aware that for this visit, your eyes must be free of soft contact lenses for at least 1-2 weeks prior to the exam. If you wear rigid "gas-permeable" lenses, these must be discontinued at least 4-6 weeks prior to this exam.
LASIK Surgery Fees | The cost is $1750 per eye.
Dr. Weingarten uses the FDA approved VISX Laser and the procedures are performed at an outpatient surgical center, using the highest state of the art equipment and sterile environment. The fee is comprehensive and covers all aspects of the surgery and all follow-up visits for one year. In the unusual case of enhancement being needed within this time, this would also be covered by the one-time fee.
Payment Options
Most insurance companies do not cover Laser Vision Correction. If your company offers coverage for the procedure you are having done, our insurance staff will assist you in filing your claim. LASIK is an excellent investment in your personal well being. For this reason, we believe that financial considerations should not be an obstacle and provide the following options for payment:
Flexible Payment Plan
No initial payment
Plans up to 60 months with low payments available
Prepayments can be made anytime without penalty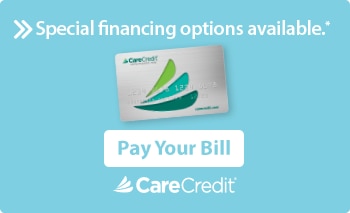 Additional Information